BARTER DEAL OFFER FROM MR KEJRIWAL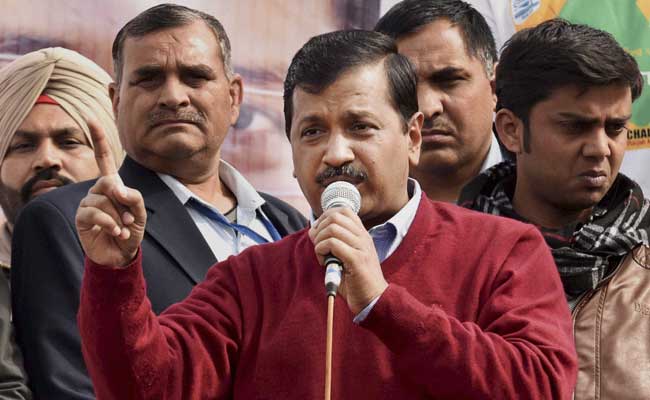 NEW DELHI: Delhi Chief Minister Arvind Kejriwal has said the Aam Aadmi Party (AAP) will abolish the residential house tax and waive-off arrears if voted to power in the capital's civic bodies. His words resonated promises of cutting electricity and water bills ahead of Delhi assembly elections which AAP swept last year.
Mr Kejriwal said that the house tax has become a "major" source of corruption and promised that his AAP, which is making its civic polls debut, will end it.
[http://www.ndtv.com/india-news/ahead-of-mcd-polls-arvind-kejriwal-promises-to-abolish-residential-house-tax-1673355]
Mr Kejriwal to abolish House Tax if people / voters of Delhi make him win MCD elections. Why is he waiting? What is he waiting for? He is the Chief Minister of Delhi with absolute majority. He can do it right away if intentions are HONEST. He can do it right away if he is really bothered for the "COMMON MEN" (Aam Aadmi) of Delhi. He is openly and brazenly trying to strike a BARTER deal with the people of Delhi. He is trying to bribe, corrupt & fool innocent people of Delhi again. I hope the people have come out from the effect of his magic spell / hypnotism. However the biggest question is: Can he really do it technically?
People of Goa and Punjab have already displayed their level of MATURITY in the assembly elections. They couldn't be lured.
No political party / politicians should be allowed to offer such deals. The honourable President of India, The Honourable Supreme Court of India and The Election Commission of India may kindly take note.