PADMA AWARDS: A STATE OF UTTER CONFUSION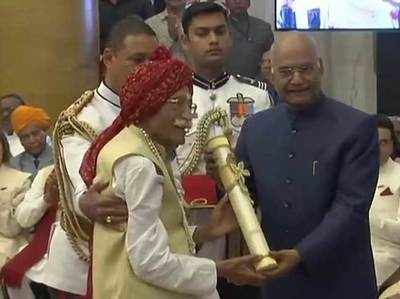 Heartiest congratulations to all the JEWELS (Padma Awardees-2019) of India. You must have done a great service to the People and the Nation. We are proud of you. However, without any prejudice and offence, I always find myself at loss regarding the BASIC ELIGIBILITY CRITERIA for these awards.
To the best of my knowledge the Padma Awards are one of the highest civilian honours of India announced annually on the eve of Republic Day. The Awards are given in three categories: Padma Vibhushan (for exceptional and distinguished service), Padma Bhushan (distinguished service of higher order) and Padma Shri (distinguished service). The award seeks to recognize achievements in all fields of activities or disciplines where an ELEMENT OF PUBLIC SERVICE WITHOUT PERSONAL SELF-INTEREST AND WEALTH GENERATION FOR SELF IS INVOLVED.
It will be a great service to the people if any of the awardees or the Government finds time to educate us on this issue. I am sure some of the awardees themselves are in a state of shock to find their names in the list of awardees.